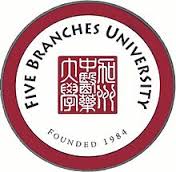 To celebrate the new San Jose campus,Five Branches University invited Dr. Lee to give a Continued Education course with 4 CE units. The course is open to students in the PH.D program. It is also open to the general public for free.
Topic:The Use of Classical Chinese Medicine on Modern Clinical Cases
Lecturer:Dr. Andy Lee
Place:Five Branches University(1885 Lundy Ave., San Jose, CA 95131)
Date:1/17/2016, Sunday
Time: 9am~1pm
To register the course, please contact DAOM program at Five Branches University at(408) 260-0208, or register online at http://www.fivebranches.edu/繼續教育/967?lang=zh-hant#cid426.